Is it time to upgrade?
upgrading YOUR HOME
Buying your second or third home may seem like a walk in the park compared to the first time. You are older and wiser. You know what worked and what didn't. You've seen the pitfalls. You've probably got a bit more money now and you're ready to move up. You may need more space for kids. Whatever the reason, one thing you didn't have to think about first time round is dealing with the house you have, in order to buy the house you want.
SELL OR BUY FIRST?
This is the dilemma faced by upgraders. Unfortunately, there is no right answer.
Selling first gives you greater certainty and cash to be a serious buyer. But it probably means you need to move twice and endure a period in temporary accommodation. In a rising market, it can mean the house you want turns out to be more expensive by the time you find it.
Buying first means you avoid the double move, but it puts pressure on the sales process. You don't want to be a forced seller, and you have to estimate how much you will have to spend.
BRIDGING FINANCE
This is where bridging finance comes in. If you need to settle on the new house before receiving the sale proceeds for your old one, you can get a loan to pay the deposit and the final settlement amount without paying off your old home loan. This is called a bridging or relocation loan. Usually, you will need to have built up a good proportion of equity in your existing home. Interest on the bridging loan can be added to the principal or capitalised and paid when your old home settles. You usually have up to 12 months to finalise the sale of your old home.
DEPOSIT BOND
If you just need to fund the deposit on your new home, a deposit bond may be more appropriate. This is a promise usually by an insurance company to pay the seller the deposit if settlement doesn't occur when due. You pay a fee usually around 1-1.5% of the deposit amount. So for a $50 000 deposit on a $500 000 property, a deposit bond would cost $500 - $750.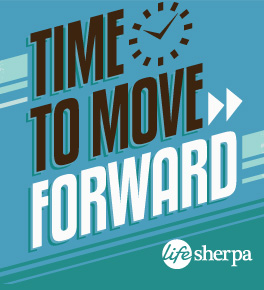 LOOKING TO MOVE HOME?
Pre-approval is obligation-free and good for up to 6 months so you can look with confidence
Get started now