Ready for a better deal?
HOW TO REFINANCE YOUR HOME LOAN
Refinancing is when you take out a new home loan and use some or all of the funds to pay out your existing loan. The new loan often comes from a different lender, but many people refinance with the same lender.
THINK ABOUT REFINANCING IF YOU:
have had your mortgage for 4+ years
want to switch from principal and interest to interest only
want to switch between fixed and variable rates
are unhappy with the service at your existing bank
have a property that has risen in value
are in a better financial position to 4 or 5 years ago
no longer need some features in your existing loan
have a honeymoon or fixed rate period that is about to expire
want to consolidate other debts
would like to access the equity in your property
PROS AND CONS
All loans have pros and cons; for refinancing they include:
Borrowing Costs
Borrowing costs paid to your new lender may include an application fee, valuation fee and charges for dealing with the payout of your existing loan. If your new loan is for 80% or more of what the bank thinks your home is worth, you may need to pay Lender's Mortgage Insurance (LMI). This is a one-off premium, which you may be able to capitalise (add it to your loan balance), however, this means paying interest on the premium, which adds to the cost.
Exit Fees
These have been abolished on new loans since July 2011, but if you took your loan before this date they may still apply.
Break Costs
If you are repaying a fixed rate loan before the expiry of the fixed rate period and interest rates have fallen you may have to pay compensation. This can be sizeable.
Stamp Duty and Fees
There are also fees charged to record the release of the old mortgage and registration of the new one. Some States also charge stamp duty on your mortgage if you increase the size of your loan.
Despite potential costs (many of which can be rolled into your loan), there are significant benefits to refinancing. Ask Your Sherpa to work out how much better off you'd be if you refinanced.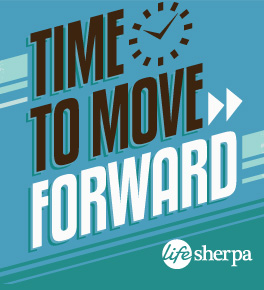 LOOKING TO REFINANCE?
Get the right advice and save money. Its obligation-free and ready when you are
GET STARTED NOW