don't look back. you're not going that way.
The best Superannuation advice is to make your savings work hard and avoid unnecessary fees and taxes.
One of our biggest challenges is to make 40 years of income pay for 90 years of life.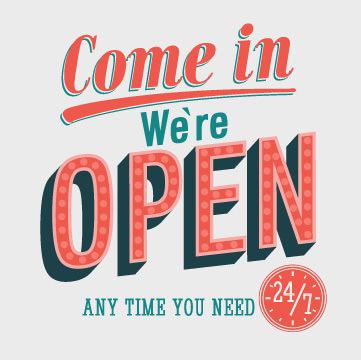 WHAT'S THE BIG FUSS ABOUT SUPER?
The first 20 years are easy enough as we can generally rely on our parents to help us through without having to give it much extra thought.
The next 40 years are a little tougher as we have to work out how to keep the income flowing in and not spend too much of it till the next pay comes in.
But what about the 40 years after that? For anyone who started work after 1992, there is Australia's compulsory superannuation system. That year, employers were required to contribute 3% of wages to an approved Super fund on behalf of employees. Up to 2002 this increased to 9% and over the next 7 years will increase to 12%.
Today it means that everyone over 18 (or under 18 working more than 30 hours/week) who earns more than $450/month is entitled to an employer contribution to their Super fund of 9.5% of wages up to a maximum of $18,783 (on a salary of $197,720).
For the most part, if we started work after 1992, we don't have to think too much about setting money aside for retirement and can get on with enjoying life. Right?
Not quite! Setting money aside is only half the battle.
Did you know that about $2 out of every $3 you will spend in retirement comes from the return on your retirement savings?
Over long periods, small differences add up. A 1% per year lower return over the lifetime of your Super fund can reduce your retirement income by 30%. In other words, your savings could run out 7 years earlier.
What really matters when it comes to returns is NET returns, your returns after fees and taxes have been deducted. The risk to your savings is vitally important. LifeSherpa can get your retirement savings to work as hard as you do, maximising your net returns. The upshot is you can retire well and still sleep comfortably in the meantime.
Now is the right time to do something about this. Time is your biggest asset – put it to work! The sooner you take control the bigger your benefit will be.
THE LIFESHERPA DIFFERENCE
Managing your Super is one of the most complex financial decisions. Research shows that almost half of us agree or strongly agree that it is too complex to understand. And when the top 6 advice groups (the 4 big banks and AMP & AXA) place 3 out every 4 dollars in their own products, it's difficult to know where to turn for the right advice.
That's where we can help. We don't have our own products to sell and our Superannuation advice is covered by an affordable, simple and transparent fee. So you can be confident that you are getting advice that's in your best interests (not ours), tailored to your needs and in plain English.
We can help you round up your lost Super, avoid unnecessary fees, and give your retirement savings a boost while you get on with your life. The best part is you can organise all this from your laptop!
EXPERT ADVICE | A GREAT DEAL | CASHBACK
That's the LifeSherpa promise to you.
We will work with you to identify the right fund for you, what the important features are for your circumstances and tailor an investment package to give you the retirement you want with the money you have.
Although commissions on new Super products were banned on 1 July 2013, it is likely that your Super has a commission built in. This doesn't come out of your pocket directly, but could be eating into your retirement savings. It's supposed to pay for ongoing advice. Are you getting the service or advice you are paying for?
We can review your existing policy and make sure it's still right for you. LifeSherpa CashBack is all about the advice you actually need and the commission back in your pocket. Find out more about LifeSherpa Cashback.
MAKE THE MOST OF YOUR SUPER IN 7 STEPS
If you're under 40, here are 4 quick things you can do today to boost your Super that will make a big difference, and won't impact your budget.
make sure you're on track

maximise your contributions
Why lifesherpa
collaboration

First we join forces with you to round up all of your Super and make it work as hard as you do. Then we help you understand if you are on track.

insights

Did you know that the most important things you can do for your retirement savings right now do not affect how much you can spend today.

service

What are you really paying for? Your Super could be paying commission to an adviser you've never even met. We think your money is better off with you.

cashback

LifeSherpa CashBack means you get the advice you really need and cash back in your pocket. You don't even have to change your Super to benefit.