A Sherpa is traditionally a master of the mountain. They've been there before, and know all the best routes to the top. They're your guide, companion, and support – and when you need help carrying your load, they're right by your side. At Life Sherpa®, this is the role we play as you take on financial challenges, and climb towards your goals.
Vince Scully

Co-founder and ceo


Vince is a financial services veteran. He was a founding member of Macquarie Bank's infrastructure advisory business and previously created and sold a diversified financial advice and funds management business.He is a financial advisor and mortgage broker and is the responsible manager for the group's financial services and credit licences. He holds engineering and maths degrees from Trinity College Dublin and an MBA from Boston University. He also enjoys cycling, running, and spinning 70's and 80's vinyl.

Salvador Klein

Co-founder


Salvador brings his expansive digital marketing and startup growth expertise to Life Sherpa. He started his career in media sales at the Australian Financial Review newspaper, and other Fairfax Media publications, before moving into online market research and digital advertising with Pure Profile.He founded Global Rev Gen, a performance media agency with offices in Australia, Asia and Europe.
Salvador is also an advisor to and investor in multiple tech based start-ups including Kerb, Accurassi, Mozaik Play, Routinr and Quantplus.He loves being in, on and around the ocean as well as hiking at altitude. In 2015 he hiked over Thorung-La, the highest mountain pass in the world and has returned to the Himalayas many times.
It makes sense that both Salvador and Vince have hiked in Nepal, giving them both a great affinity to the term (and title) "Sherpa".

Christopher Zinn

Communications Director


Christopher is a dedicated consumer campaigner who helps people navigate what can be complex markets such as financial advice, private health insurance and even the funeral industry.He is also advocates for older Australians, i.e. over fifty, around ageism, access to work and inter-generational wealth transfers.
Christopher has worked with various startups and consumer networks, such as One Big Switch, The Fifty Up Club and CHOICE, where he was involved with the Future of Financial Advice reforms.He has worked as a journalist in print, radio and television in Australia and overseas, including the ABC and Channel Nine.
His consumer focus has made him a familiar face on news and current affairs shows. He is an avid geographer, community radio enthusiast, and authorized marriage celebrant in his spare time.

David Ward

Chairman


David is an experienced company director with a background in international financial services, technology and consulting. He holds a BSc(Hons) in Mathematics and Computer Science from Brunel University and an MBA from Melbourne Business School. David specialises in growing global businesses with a tertiary qualifications in organisation design and leading change from Georgetown University and Stanford Graduate Business School. David enjoys composing music and mountain biking in his spare time.

Nigel Phair





Nigel is a cyber security specialist, former member of the Australian Federal Police and experienced company director.He is Director of the Institute for Cyber Security at UNSW; Deputy Chair and Treasurer of Mologolo Financial Services Limited which operates four Bendigo Bank branches in the ACT; and Non-Executive Director of RedR Australia which manages humanitarian deployments for the Australian government.
He holds a Masters degree in Public Policy from the University of New England and a Masters in Government and Commercial Law from the ANU.
He is a regular media commentator on the use of technology in society and is a competitive track & field athlete.

JP Monck





JP (short for John-Paul) is an experienced risk and governance specialist and CEO of SME Bank where he is shepherding the company's application to APRA for a an authority to carry on banking business in Australia.He has previously worked at APRA, PwC, KPMG and the Commonwealth Bank where he was General Manager of Group Audit and Assurance and was formerly the Chief Risk Officer at the State Bank of India.
He is an Adjunct Professor at the University of Sydney and UNSW teaching: economics; risk management and governance; and data and analytics, with research interests across each field.He has a PhD from the University of Sydney and an ALM from Harvard University, in addition to professional qualifications in both accounting and law. JP is also a loyal Manchester United fan, serving as the sole Overseas Official Member of the Manchester United Fans' Forum.

Jason Dunn





Jason has developed, implemented, and executed change, engagement, turn-around, and transformation program strategies across a diverse range of institutionally and privately-owned financial advice businesses over 35 years – including Westpac, St George, MLC, and ANZ. While his experience is broad, Jason is most effusive about creating exceptional client experiences, based on thousands of hours of direct client engagement, as well as helping people to live their best life with the money that they have.Jason has competed in many of the toughest endurance races around the world, including the Hawaii Ironman World Champs, Western States 100 miler (silver buckle), a Silver medallist at the Australian 100k elite ultra-titles twice, 1st The Tan Ultra 100 twice, and the world's highest and toughest footrace over the world's 3 highest motorable roads in the Himalayas.

Amanda Millar





Amanda has more than 25 years' experience as a CPA and corporate advisor. She brings unique skills and insights to financial analysis, modelling, risk, and governance. Her background is broad and has included roles with Australia's largest banks, international and national commercial enterprises, government, and industry related bodies. Currently she holds the position of Director Finance Risk and Governance at the Australian Banking Association (the industry body that represents 22 banks that operate in Australia, including the big four).She is a qualified CPA holding a Bachelor of Commerce, a qualified member of the Australian Institute of Company Directors and the Governance Institute of Australia.
Amanda loves a challenge and has completed various events, including the OxFam 50-kilometre Trailwalk, Coastrek and Tough Mudder.She is currently training for her first triathlon to be held in Noosa at the end of the year.

Matt Yell

Advisory board


Matt is an experienced investment Banker, having worked in Australia, Hong Kong and Singapore. He was previously an Executive Director at UBS and Credit Agricole. He has advised and invested in a number of Fintech businesses.Matt has an Economics Degree from Macquarie University.

Fernando Pacheco

Advisory board


Fernando has a track record of building fast-growing businesses and over 20 year's experience in financial services spanning Europe, Latin America, Asia Pacific, and Middle East. He has particular expertise in payments and cash management and was previously Executive Director and Head of Payments at JP Morgan.He is currently Global Head of Product at Dacxi the world's leading crypto wealth company.

Cameron Low

Advisory board


Cameron is a solicitor and Manager of Regulatory Affairs at RACQ. He was previously in house counsel at Suncorp and practiced law at Herbert Smith Freehills and Minter Ellison.He holds Bachelor of Laws and Business degrees from Griffith University.
As seen in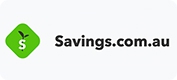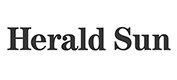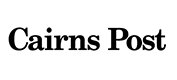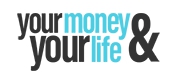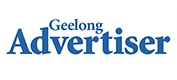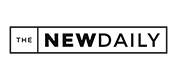 Get started for free!