insurance
Pays a lump sum if you are diagnosed with one or more of a list of illnesses or injuries.

Trauma insurance


WHAT IS TRAUMA INSURANCE?
Trauma Insurance (also called Critical Illness cover), provides a lump sum payment when you are diagnosed with one or more of a list of medical conditions. These range from Hepatitis C or HIV to accidents that results in a loss of limb/s, sight or hearing, to emergencies such as heart attack or cancer. The list varies from insurer to insurer. It is designed to provide financial help while you take time out to recover. This is in addition to your health fund claim, sick leave, or income protection Insurance to replace your income. Most people need some degree of Trauma cover.
HOW MUCH IS ENOUGH?
Trauma Insurance is relatively expensive because it is more likely that someone will make a claim when compared to Life or TPD Insurance. Many circumstances covered by Trauma would not lead to a TPD claim because they are more likely to be temporary. How much Trauma cover you need depends on personal circumstances. Most people choose an amount that will reduce their debts, medical and household expenses. If you already have Income Protection, your Trauma cover may be reduced. You might decide to allow for the waiting period on your Income Protection, medical, recuperation and care costs, and loss of income for your partner (if they stop working to look after you). It could also cover modifications to your house or car, or moving to a more appropriate home if the effects are likely to be more permanent, but still short of a TPD.
WHAT DOES IT COST?
The cost of Trauma Insurance varies depending on factors like age, gender, and the amount of cover needed. For example, for $5 a week a 30-year-old male professional non-smoker could get $100 000 cover.
WHAT ELSE DO I NEED TO KNOW?
Premiums can be paid monthly or yearly (monthly usually costs a bit more). This helps with budgeting and is worth the extra investment. The cost rises as you get older, but it is possible to lock in a fixed rate for life. It will only change when the general rate changes. This is called a Level Premium and can be great if you are young or starting out. If you don't choose a Level Premium, the amount you pay will rise each year as you get older.
HOW TO GET THE RIGHT COVER
1. Complete the Insurance Section in My Financial Life
2. Get an Insurance Recommendation from your Sherpa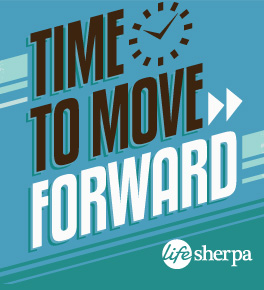 PROTECT YOUR LIFESTYLE
The right cover at the right price and CashBack. Our advice is obligation-free.
YOUR SHERPA WILL HELP