insurance
Pays a lump sum if you are unable to work again due to illness or injury.
total & permanent disability (TPD) COVER
Total and Permanent Disability Insurance (TPD) pays you a lump sum if you suffer an illness or injury that leaves you totally and permanently disabled. A TPD event is a severe outcome as it means you are unable to work and are unlikely to ever work again. TPD cover is therefore relatively cheap to buy.
A TPD payout is designed to take the pressure off you financially and is often used to eliminate debts, pay for medical expenses or fund permanent lifestyle changes. For example, modifications to the car or home, moving to a new home that is suited to the level of disability, or allowing a partner to reduce or eliminate their working hours.
TPD is often bundled with Death Cover and treated as an advance payment on the death cover. Imagine if you had a policy with $200 000 in Death Cover and $100 000 in TPD. If you made a claim for a TPD event, you would receive $100 000 and the remaining cover you have available for a Death payout would be reduced to $100 000. However if you died without making a TPD claim, then the full $200 000 would be paid on death.
There are two types of policies available, Own Occupation or Any Occupation. Own Occupation provides cover when it is unlikely that you will work again in your 'own occupation' as a result of an illness or injury. The cheaper policy, Any Occupation, provides cover when it is unlikely that you will be able to work again in Any Occupation. For example, a surgeon who suffers a hand injury in a car accident could receive a payout under an Own Occupation definition if he were unlikely to work again as a surgeon. However, he might not be eligible under an Any Occupation policy because he might still be able to practice as a GP based on his education, training and experience. Almost everybody should have some form of TPD cover.
HOW MUCH TPD IS ENOUGH?
The level of TPD cover you need depends on your personal circumstances. To get the right level of cover, think about these costs:
amount required to repay your mortgage and other debts
home modifications and/or rehabilitation required due to your disability
nursing or other medical care you might require
ongoing household expenses
a lump sum to invest to replace your lost income
the amount required to ensure your kids can complete their education
WHAT DOES IT COST?
The cost of TPD Insurance varies depending on factors like age, gender, and the amount of cover needed. For example, for $5 a week a 30-year-old male professional non-smoker could get $500 000 cover.
WHAT ELSE DO I NEED TO KNOW?
Premiums can be paid monthly or yearly (monthly usually costs a bit more). This helps with budgeting and is worth the extra investment. The cost rises as you get older, but it is possible to lock in a fixed rate for life. It will only change when the general rate changes. This is called a Level Premium and can be great if you are young or starting out. If you don't choose a Level Premium, the amount you pay will rise each year as you get older.
HOW TO GET THE RIGHT COVER
1. Complete the Insurance Section in My Financial Life
2. Get an Insurance Recommendation from your Sherpa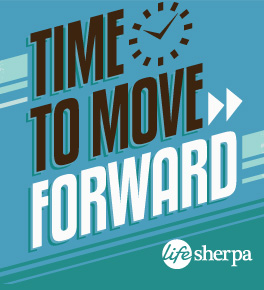 PROTECT YOUR LIFESTYLE
The right cover at the right price and CashBack. Our advice is obligation-free.
YOUR SHERPA WILL HELP