insurance
Pays you a monthly amount when you can't work due to illness or injury.

Income protection






INCOME PROTECTION
Income Protection replaces your income if you are unable to work due to accident or illness. It pays a monthly benefit for as long as you are unable to work. This is the most important cover and the one you are most likely to claim on. It is also the most complex product and varies most between insurers. Generally, you can buy cover that will replace up to 70% of your income. Even if you don't work you should consider Income protection.
WHY SHOULD I CARE?
In one way or another we all rely on exchanging hours of our time for dollars to live on. Your ability to do that is your biggest asset. If you can't work for a little bit there is always sick leave or your Emergency Stash, but for any period beyond a few months few people can survive without income replacement.
HOW MUCH IS ENOUGH?
You are usually limited to no more than 70% of your income (plus super), but if you spend a lot less than you earn then you may prefer to look at what you spend as your guide.
INDEMNITY OR AGREED VALUE?
Most standard policies are Indemnity policies. That payout is based on what you earned in the period leading up to the claim, up to the amount of cover you have paid for. This can mean a reduced payout if your income is variable (bonuses, commissions etc) or you took some time off, or were out of work leading up to the claim. An alternative is an Agreed Value policy that pays out the agreed amount regardless of what you earned leading up to the claim. The insurer will generally do more work to verify what you earn, and the policies are a bit more expensive. This is a good solution if your income varies.
WAITING PERIOD
You can generally choose the time between when you are unable to work, and when the policy starts to pay you. The longer the period the cheaper the policy. If you combine your sick leave, annual leave, long service and Emergency Stash you can get by for maybe 90 days before you need the Insurance payout. This can save you significant money in premiums.
ADDED BENEFITS
There are a range of other features which insurers add into their premium level policies such as immediate payments in certain events (eg hospitalization). These vary between insurers.
WHAT DOES IT COST?
The cost of Income Protection Insurance varies widely depending on factors like occupation, age, gender, and the amount of cover needed. For example, for $11 a week a 30-year-old male non-smoker accountant could get $5 000 per month cover.
WHAT ELSE DO I NEED TO KNOW?
Premiums can be paid monthly or yearly (monthly usually comes with an extra charge for interest). This helps with budgeting and is worth the extra investment.
HOW TO GET THE RIGHT COVER
1. Complete the Insurance Section in My Financial Life
2.
Get an Insurance Recommendation
from your Sherpa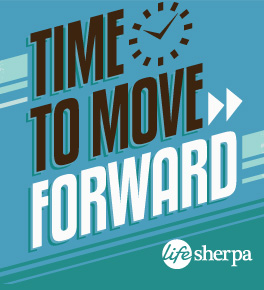 PROTECT YOUR LIFESTYLE
The right cover at the right price and CashBack. Our advice is obligation-free.
YOUR SHERPA WILL HELP