insurance
Also called Death Cover, pays a lump sum if you die or become terminally ill.

Life insurance


LIFE INSURANCE
Life Insurance (sometimes called Life Assurance) is probably better named Death Insurance, since it covers you for death or terminal illness.
Life Insurance pays out a lump sum when the insured dies or is diagnosed with a terminal illness (expected to lead to death within 12 months). This type of cover is easy to comprehend, it's relatively cheap, and most policies are similar. For example, a 30 year old male, professional nonsmoker could get $100 000 of cover for as little as $5 per week. Benefits are tax-free and correspondingly, the premiums paid are not tax deductible to individuals.
WHY SHOULD I CARE?
Life Insurance offers financial protection for your family at a time when they really can't think about money. It can't replace you, but it can make sure that your family is looked after, giving them options and freedom to make the right lifestyle decisions. You or dependents could use the payout to:
do the things you always wanted to do before you die
provide for palliative care
be able to stay in the family home by paying out the amount owing on the mortgage
maintain their standard of living by providing an amount that can be invested or drawn down over a period of time to replace your income
cover additional costs incurred by single parent families such as child care
meet funeral or other immediate costs
cover future planned expenses such as children's education
DOESN'T MY SUPER INCLUDE LIFE INSURANCE?
Most Super funds offer death cover to their members, usually with an option to 'opt-out'. They provide it unless you elect not to pay for it; check your fund. In fact, the default fund (the one your contributions are paid into if you don't choose a super fund) must provide at least a minimum level of Insurance. This can often be a cost effective way to buy Insurance. The base cover provided is unlikely to provide anywhere near the level of financial support your family may need. If you want them to be able to keep the family home or for your children to pursue the sort of opportunities you've always wanted for them, you'll need to consider something more.
I'M SINGLE - WHY DO I NEED LIFE INSURANCE?
If you are single, have no debts and nobody depends on you for financial support, then you may not need Life Insurance. If you are single, you may need Life Insurance if:
you run a business with a partner
you have a loan with someone or someone has guaranteed a loan for you
you want to cover your funeral expenses
someone depends on you, or might need to depend on you in the future e.g. parents or siblings
Life Insurance is often bundled with other policies such as Total and Permanent Disability (TPD). Check your Super fund to find out if you are paying for Insurance you don't need. Expenses end when you die (apart from funeral and legal bills), but living costs money. The younger you are, the less likely you are to die, but the more likely you are to have an accident. How would you survive if you couldn't work? It's a good idea to have cover to live in case something happens and you can't work. Consider TPD, Trauma Insurance and Income protection Insurance.
THE EARLY BIRD
There are advantages to starting young. The older you are the harder is to take out cover, so getting in early helps you get the right cover at the right rate. Depending on the cover you choose, you may be able to take advantage of more competitive premiums and lock in a lower rate for life. As your life situation evolves, so can your cover. Your annual LifeSherpa Insurance Review ensures your Insurance cover keeps up with your life. The key takeaway is to get in early for greater flexibility with your Insurance cover.
HOW MUCH IS ENOUGH?
Life cover is generally inexpensive. To determine how much cover is right for you, we look at how much money you'll need to:
pay off your mortgage and debts, while allowing your partner to stay in the home
provide a lump sum to invest or replace your income
meet additional household expenses for a single parent family (housekeeping, child care)
pay for your kids' education
pay for nursing or other medical care for terminal illnesses
WHEN SHOULD I REVIEW MY COVER?
You should review your cover when your circumstances change but especially so when you are preparing for a life event like:
getting married
having a baby
buying a home
changing jobs or careers
These are all good times to review your Insurance cover and make sure it meets your needs.
WHAT ELSE DO I NEED TO THINK ABOUT?
Premiums can be paid monthly or yearly (monthly usually costs a bit more). This helps with budgeting and is worth the extra investment. The cost of Life Insurance rises as you get older, but it is possible to lock in a fixed rate for life. It will only change when the general rate changes. This is called a Level Premium and can be great if you are young or starting out. If you don't choose a Level Premium, the amount you pay will rise each year as you get older.
HOW TO GET THE RIGHT COVER
1. Complete the Insurance Section in My Financial Life
2. Get an Insurance Recommendation from your Sherpa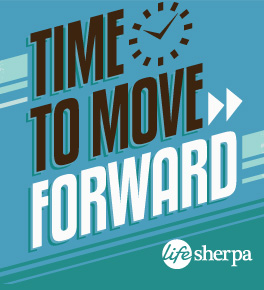 PROTECT YOUR FAMILY
The right cover at the right price and CashBack. Our advice is obligation-free.
YOUR SHERPA WILL HELP