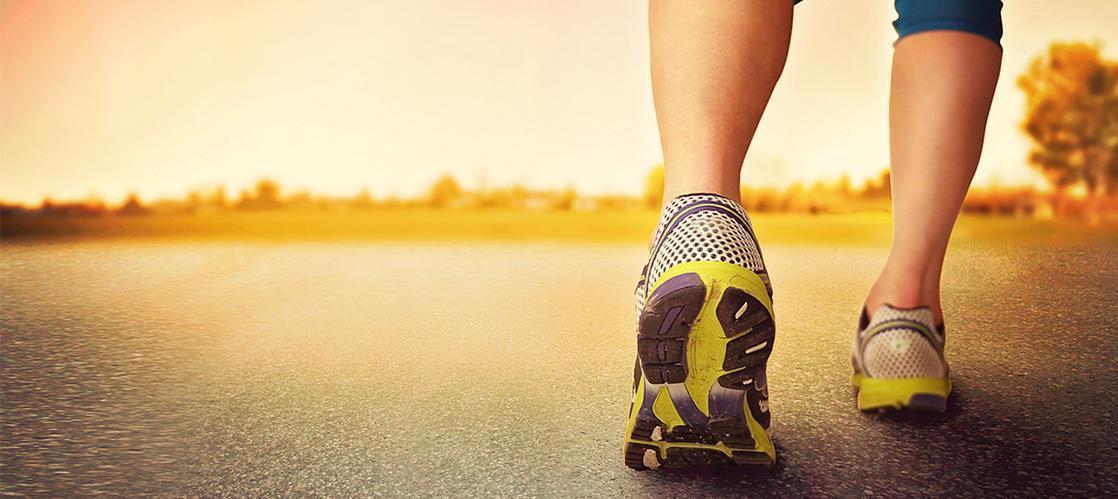 HOW TO GET INTO SHAPE FOR A HOME LOAN

Getting into shape to buy your home or investment property starts long before you give up every Saturday morning to go house hunting. Here are the six most important steps to take if you want to get into shape for your home loan.
1. CHECK YOUR CREDIT REPORT
Your most important asset in the property hunt is a clean credit report. If you haven't read yours in a while (or ever) now is the time to do it.
You can get yourCredit Report free of charge once a year. The free report takes about 10 days to process. Or get one instantly for $79.95
WHAT TO CHECK WHEN YOU GET YOUR CREDIT REPORT:
Personal details
Are they correct? Check your address, employers – past and present, full name and drivers licence details.
Credit Queries
Are there any you don't recognise? Banks and credit card companies make an enquiry every time you apply for credit. Too many can reduce your ability to borrow. Some credit providers (American Express and Citibank in particular) do regular checks on existing card holders – these are nothing to worry about.
Judgments or Defaults
Are there any judgments or payment defaults? These are potential show stoppers. Are they correct? Is there a reason?
If you are a Director of a Company, this is usually listed as well as enquiries about you as a Director. Check the list is correct and up to date.
Now that you have the information, you can do something about it.
If there are any errors (something that is factually incorrect), write to the relevant credit provider first. If you don't get a satisfactory resolution contact Veda and request that they correct it. (There is a form on their website).
If there are any defaults, contact the provider and see if you can make a deal to repay some or the entire outstanding amount and they will amend the listing.
There are lots of companies that claim to be able to repair impaired credit – these should be treated with extreme caution. Most of what they claim to do, you can do yourself. If there is a real default they can't just make it go away.
Time will heal a lot. Over time the significance of a default diminishes and most disappear from your report after 5 -10 years depending on the default.
STEP 2: CLOSE YOUR UNUSED CREDIT CARDS
When a lender assesses your loan application they generally work on the assumption that your credit limits are fully drawn and count the minimum payment as an expense.
That means if you earn $80 000 and have a credit card limit of $5 000 you could borrow $505 000. But increase your credit card limit to $10 000 and your borrowing limit falls to $484 000. That $5 000 increased limit has reduced your borrowing capacity by $21 000.
Sherpa Says: Every $1 of credit card limit reduces your ability to borrow by $4-$5.
If you're not using it get rid of it. Same goes for store cards. You need to provide the bank with statements on your accounts showing all transactions over at least a 12 month period. Get into the habit of making all payments in full on time. Late payments work against you. Get all of your accounts up to date and operating within their limits.
STEP 3: NO MORE CREDIT APPLICATIONS
Think twice about applying for credit in the year leading up to your mortgage application. If you intend to use 0% balance transfer offers to reduce your debts, do it well in advance. If you want to take advantage of 'interest free' loans from furniture providers, wait until after your loan has settled.
STEP 4: STAY PUT
Moving house or jobs frequently can create issues in getting a loan approved. Banks like to see stability – at least 6 months in a job and any probation period completed. For those who are self-employed a 2 year track record is important. If you rent, it is best to go through an estate agent, so you can show a proper lease and an extract of the rent ledger to demonstrate you have paid the rent on time every time.
STEP 5: HOW MUCH CAN YOU REALLY AFFORD?
This is your number one risk reduction strategy. Banks generally lend you more than you can repay which can get in the way of the lifestyle you really want. In the example above a single person earning $80 000 annually would take home $5 104 each month after tax. Payments on the $505 000 loan a lender could approve would be $2 711 or 53% of the total take home pay.
LifeSherpa recommends a budget be split 50/30/20 on average. That is up to 50% of your take home pay can be allocated to living expenses (housing, utilities, transport, clothing and food), 30% to fun stuff and 20% to savings. As a first home buyer, the fixed portion could go as high as 60%. But to allocate 53% just to home loan payments, would severely cramp your style.
Keep your loan to less than 4 x times your annual salary if you want to maintain the 50/30/20 rule.
STEP 6: SUPPORTING DOCUMENTS
A fair bit of documentation is required to verify all the information the bank needs to approve your loan. Start a file for the documents you need so you're ready when the time comes.
STEP 7: YOUR DEPOSIT
Start saving. Open a bank account and put some away each month. If your parents are going to give you a helping hand, it helps if you have the money in an account in your name for more than 3 months. A good savings record is necessary to demonstrate 'genuine savings'.
STEP 8: TRY BEFORE YOU BUY
Try living on what would you would have left if you were making your mortgage repayments. Is the amount too steep? Just right? Try the figures first and see how you go. Work out how much the repayment on your planned loan would be, add in the additional costs of being a home owner (strata fees, rates, insurance and repairs and maintenance), then deduct what you are paying in rent now. Put this amount away each month, so that you can experience what it would be like to live with this loan.

Vince Scully | LifeSherpa
With over 25 years in Financial Services from consulting to management, Vince Scully is the go-to guy for wealth management and financial advice. Before creating LifeSherpa, Vince founded the Calliva Group; a fund manager, product issuer, adviser and lender. Vince is an adviser to the Wealth Management Industry, and prior to his role as CEO at Calliva, a senior member of Macquarie Bank's infrastructure team.