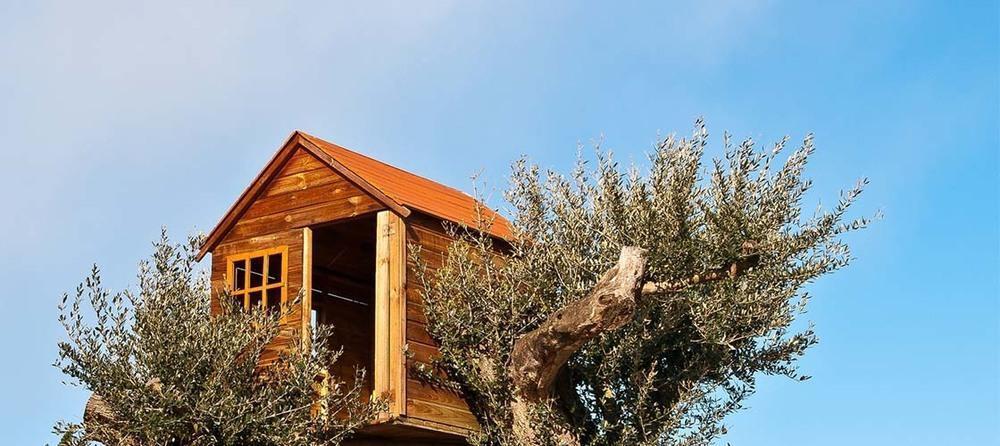 7 TIPS TO STREAMLINE YOUR HOUSE HUNT

When you are house hunting, whether it's for somewhere to live or for investment, you may look at hundreds of properties before you find the One. The open house inspection seems like it was invented to punish us by swallowing up every Saturday morning for weeks or months. So what's the secret to getting the most out of open houses and surviving the great property hunt? Adopting a systematic approach to your search is critical.
Here are 7 tips to streamline your house-hunting:
1. Know how much you are prepared to spend
Take into account how much deposit you have and how much of your income you are prepared to dedicate to servicing your home loan. What else are you prepared to sacrifice? Are you expecting any changes to your income or expenditure in the near future?
2. Narrow your search
Limiting your search to a few key suburbs makes life easier. It also gives you a clear picture of what your budget will get you, so you don't waste so much time looking at properties that will sell above your maximum. Go to lots of auctions and keep on top of sales results. A good agent will keep you informed.
3. Make a list
It pays to have a checklist of the features that are important to you. A pre-defined list saves time visiting properties that would never suit. It will also makes inspections more productive. A great checklist is however, not just a list of features; it's a comprehensive account of what you might like.
Start your checklist by listing all the things you're looking for in a property. Include the obvious stuff like: the number of bedrooms, size and layout of the kitchen, number of bathrooms, toilets, car parks and so on. Are you looking for a 'fixer upper' or do you want the hard work already done? Most importantly, set firm guidelines on price.
Also list the less tangible aspects like location, amenities, schools, access to public transport. Now for the important bit - Prioritise. For each entry on your list try to rank it for importance. Is it a deal breaker or is it just a nice to have? Categorise each entry as a Must Have, a Nice To Have (but I'm not prepared to pay more for it) or a Would Be Good AND I'm prepared to pay more for it.
Consider the trade-offs you are prepared to make. Is a big yard more or less important than a car park? Do the kids really need a bedroom each? Once you've got this clear in your mind, you can turn your list into a checklist you can use to select the properties to visit and to document your inspections.
4. Take your time
Most of the time, you only have a few chances to visit a property before you make an offer. That's why it's so important to take your time. Don't rush your visits. Look carefully. Think carefully. This is where your checklist will help ensure you don't overlook something important. This means taking more than a quick look. It means really inspect.
Check that the appliances work. Turn on the taps, flush the toilet. Observe the water pressure and the time it takes for the hot water to reach the tap. Notice any noises in the pipework.
Check the electricity – what do the switches, power points and fuse box look like. Are they new and clean with modern circuit breakers or do they still have bakelite fittings?
Look past the superficial styling. Look at the underlying fabric. Sellers are increasingly turning to stylists which can often distract you from looking properly at the house itself.
Smart furniture placement can make rooms seem larger and hide a multitude. Take a measuring tape and the time to put it to work. Measure rooms, open cupboard doors, check storage space, look behind the sofa to see if the walls are OK.
Check that window and door locks are secure. What do the garden and exterior look like. Is it safe for your dogs or children? Check out the parking. Will your car fit? What are the access and turning circle like.
5. Take lots of notes
Use your phone to take pictures. This will help clear away the blur after a day's inspections. After a while, it can be really difficult to differentiate one from another. Make notes about all the things you liked and didn't like about a property. How does it compare to what else you've seen?
When you get home you can go back over your notes in your own time and decide which properties deserve a second look. Pay particular attention to faults and defects – these will stop you falling in love with the property and help give you bargaining power on price.
6. Ask lots of questions
You won't always get a full and honest answer, after all the agent works for the seller not you and they are singularly focused on getting a sale. Keeping that in mind, talk with the real estate agent, ask as many questions as you can and keep notes on the answers.
Questions to ask at your next inspection:
Have there been any offers on the property?




Why were they rejected?




How long has the property been for sale?




Has there been a building or pest inspection done?




Why are the owners selling? (If the sale is as a result of a divorce or a deceased estate, you might just snag a bargain)




When the house was last renovated?




How old is the plumbing and wiring?




What about the appliances and the heating system and hot water service?



7. Befriend the Agent
Get to know the local agents. Get them onside.
Let them know you are a serious buyer but be careful not to let them know how much you're really prepared to pay.
Best to down play a little, but be realistic. Make sure they have your details, so they can let you know when new properties are about to come on the market. If you visit a property and you conclude it's not for you, let the agent know. This gives the Agent a better sense of what you are looking for and they will let you know about new listings potentially putting you ahead of others when it comes to finding your dream home.

Vince Scully | LifeSherpa
With over 25 years in Financial Services from consulting to management, Vince Scully is the go-to guy for wealth management and financial advice. Before creating LifeSherpa, Vince founded the Calliva Group; a fund manager, product issuer, adviser and lender. Vince is an adviser to the Wealth Management Industry, and prior to his role as CEO at Calliva, a senior member of Macquarie Bank's infrastructure team.