Most of us genuinely want to help others, but sometimes it takes a crisis to act on this yearning.
A few days ago, Vince, Life Sherpa's founder, called me with an update from our IT partners in Ukraine: "Andrey is trying to protect his family, as the Russians are bombing Kharkiv, his hometown. They are now working at reduced capacity, so we need to revisit the plans for the website".
Vince had worked remotely with him for seven years, and I could sense he was upset.
"Growing up in Ireland in the IRA days, we experienced occasional car bomb explosions, and we used to live in fear of the next one. But this is different. An army is invading the entire country and they are shelling your own city."
Truth is, I could understand how he was feeling. A few days before, a close friend of mine from the States woke up to the sound of bombing near his apartment in Kyiv.
He has been living there for the last few years, with his wife Anastasiia, a Ukrainian dancer he met on a cruise ship where he was working as Entertainment Director.
They didn't expect things to escalate so quickly, but once they saw a mushroom cloud outside their window, they left the country.
My friend Ryan fled to Kraków, Poland, but Anastasiia got stuck in Kyiv.
"It's a long story. I'll tell you more when this is all over. Now I need to find a way to reunite with Anastasiia. I have to go back to the border and they have asked me for a lot of money".
Photo by Fotoreserg
Of course, money is always the problem… and sometimes also the solution. So I offered him some right away.

But then I asked myself: "Is there any other way I can help?"
Fighting Powerlessness by Helping Others
Following the Six Degrees of Separation theory, I wondered if I knew someone who knew someone who could help Ryan.
Suddenly, I remembered Marta, a Polish friend of mine who now lives in Italy. I got in touch with her, explained the situation, and asked if she had any contacts in Kraków.
Marta had been following the conflict closely from Italy. Her family lives in Poland, and being next door to Ukraine, they fear being dragged into someone else's war.
For days, she watched the images of people forced to leave their homes, feeling powerless. She wished she could do something, but the situation seemed beyond her control.
Finally, the chance she was waiting for presented itself when I got in touch with her, and she connected Ryan with her trusted friends back in her home country.
And what did they do? Nothing that will end up in movies or history books, but they did what they could. And it really helped Ryan. Thanks to the information they shared with him, Anastasiia could join him in Kraków and find a safe place to stay.
Although we couldn't put an end to the war, doing something, however small, helped us fight the feeling of powerlessness we're all experiencing in these times.
Because helping others is the best way to combat the negativity and inertia during a crisis.
It can also help us forget about our problems, at least temporarily, and remind us how small they are in the scheme of things.
Perhaps it shouldn't be a crisis to spur us into action. That's why, while we use Covid, the most recent floods in New South Wales and Queensland or the war in Ukraine as examples, the tips below apply equally to any crisis (and we seem to face a different one every other day).
How to Help During a Crisis Beyond Donating Money
When it comes to helping in times of crisis, the first thing people think about is donating to charities.
Of course, that's a great way to help, and I bet people on the news and on social media have already asked you to support one of them.
However, there are other ways you can help, most of which don't involve money.
The following are active ways in which you can be involved, even if your contribution can only be small:
1. Offer your skills pro bono
2. Donate your time
3. Make your "assets" available
4. Get involved in grassroots fundraising
Let's have a look at each of them in more detail.
1. Offer your skills pro bono
During Covid, many psychologists and counsellors have offered their services pro bono to people suffering from mental health issues.
Similarly, several financial advisers have supported people in need, offering their services at no cost – in that spirit, in 2020 Life Sherpa made their signature Budget Bliss course available to all Australians for free.
But you don't need to have a degree to help.
Some have put their creativity to good use by developing a series of posters calling out to support Ukrainians.
A group of photographers is providing images from the Russia-Ukraine conflict to press-agencies and journalists at no charge.

Photo by PavelDorogoy
Need more ideas? You could use your master chef abilities, sense of humour or music talent to ease the suffering of the people displaced by natural disasters.
Just pick a category from the Givit webpage. They make it really easy for you to help.
2. Donate your time
You cannot use your talents for the current crisis? Your time will be of great help to those at the forefront of an emergency.
During the bushfires and the floods in Australia, many people took time off work to facilitate the evacuation procedures, while others helped with cooking or providing food, transporting and distributing needed supplies, caring and supporting animals, and cleaning up and rebuilding (which takes place for weeks and months after the events).
How much time is involved?
That's up to you. You can help for a day, a week or on a long-term basis by volunteering for the State Emergency Service, the QLD Fire and Emergency Services or the NSW Rural Fire Service.
If you can only spare five minutes, just check in with someone who could be in trouble or send them a message of support. Today, technology makes it easier than ever.
Research now shows that kindness is contagious (we didn't need science to know that, but it's nice to get confirmation). Plus, a random act of generosity always pays dividends in the community's stock exchange.
3. Make your "assets" available
Your assets can be valuable tools. Cars, trucks, boats and even kayaks can make a big difference during an emergency.
In Australia, Airbnb has allowed their hosts to offer free, temporary accommodation to evacuees affected by the New South Wales floods.
It's not just the big guys. Several small local platforms across the world are connecting Ukrainian refugees with those who want to open their homes to them.
'Health is wealth' is certainly true in these times. Often emergencies force blood donors centres to close and supplies drop to critical levels. Your blood is a precious "asset" that you can offer to your nearest donation centre.

4. Get involved in grassroots fundraising
I know what you're thinking: wasn't this article supposed to be about ways to help beyond money?
Fundraisers such as Shout a round for Lismore at the Hotel Metropole, or my friend Ryan's One World One Family, have very specific purposes and guarantee that donations go to people directly impacted by the events. They give donors a real sense of being part of the solution, so they don't feel just providers of money.
Technology is not just the main enabler of these novel forms of fundraising, it has also led to blockchain enthusiasts donating $25 million in crypto to accounts co-managed by Ukraine's officials.
We won't get into the lengthy debate about crypto in the Ukraine conflict, but note that the situation is more complex than it looks. Therefore, doing your own research is critical, as it will also help you understand who and how to help.
For all these reasons, grassroot funds are becoming increasingly popular these days. Because, let's face it: people in power start the war, but everyday people on both sides of the border are the ones who end up paying the highest price.
All of Us Can Help
There you have it. A few ways to offer tangible solutions to those in need and shake off the helplessness we feel in the face of tragic events.
Remember: it doesn't matter how small your contribution is. What counts is making a positive impact.
Because in an interconnected world, problems affecting people on the other side of the planet are our problems.
You know what this means? Yep, we can all make a difference. So next time you think 'There's nothing I can do about it', think twice…
Compassion is the keen awareness of the interdependence of all things — Thomas Merton.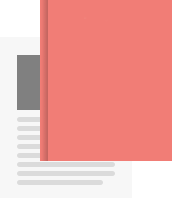 How to Fit Charity Donations into Your Budget
Is donating to charities important to you?
6 Ways to Fit Charity Donations into Your Budget… and Feel Good about it.
READ NOW

Francesco Solfrini
Writer
For 15 years, Francesco has approached communication from various angles: client-side advertising manager, agency account director, freelance photographer and content writer. Working for several global and Australian finance brands (Morningstar, CBA, American Express, uno Home Loans, OFX and InvestSmart) he has learnt to understand how people save, spend, invest and feel about their money. Today, Francesco develops online content that addresses the real needs and aspirations of Australians when it comes to personal finance.
Related Articles
Sign up to learn more money management tips!
Trending Articles
Why not take a quick quiz?