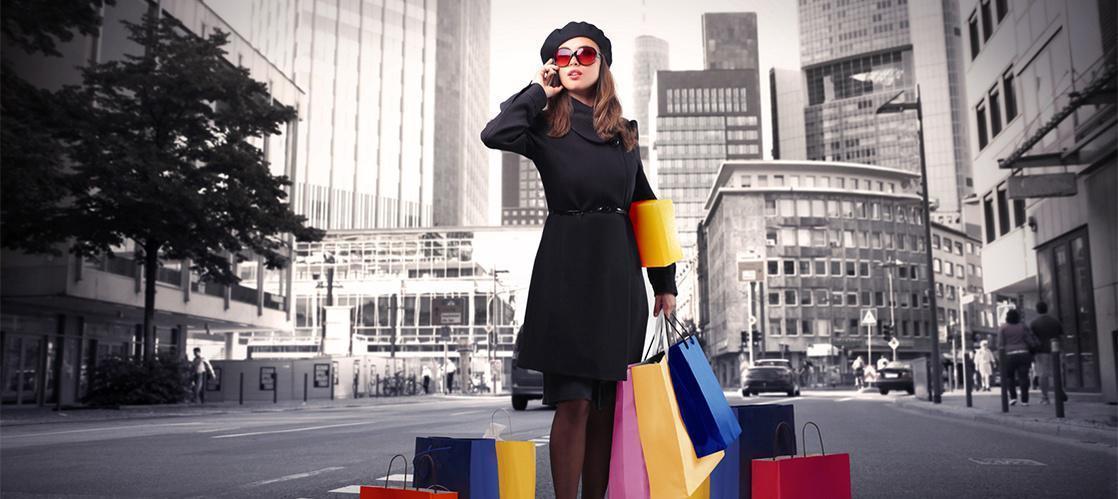 5 THINGS THAT SHOULD NEVER GO ON YOUR CREDIT CARD

With the introduction of PayWave, it seems like you can use credit cards to pay for just about anything; from your morning coffee to a round the world cruise. But there are some things that you just shouldn't put on credit. Sherpa's top five things that should never go on your credit card.
1. Uni fees
HECS may seem like a huge burden to carry into your life post uni, but you should never go into debt to avoid it. Here's why; there are lots of expenses associated with a uni education. Living expenses, rent, entertainment all need to be added to the cost of tuition and books. Of these, only tuition attracts the cheap money on offer from the Government. Take it before you borrow for anything else. Even if your parents are happy to foot the bill; there are almost certainly better ways they could spend the money on you. Like helping you buy your first home.
2. Taxes
Most of us at some time will find ourselves with a tax bill we're not prepared for. It can be tempting to put off filing your tax returns, but don't ever do this. It is a much bigger offence and more costly to not file than to file and not pay. If you don't file or file late, the ATO can impose penalties which can really mount up. Paying late just attracts interest. Lodge on time and deal with the payment problem later.
Conveniently, the ATO now takes credit cards. But before you reach for your credit card, think about this. If you are late paying your tax bill the ATO applies interest (called the general interest charge or GIC). This rate varies from time to time, but because it is based on a fixed premium over the rate banks can borrow, it is usually much lower than credit card interest rates. It is currently around 9.6% which compares to up to 20% with a credit card. Sometimes they may even agree to waive the GIC.
If you have a problem paying your tax bill, talk to the ATO to arrange a payment plan.
3. Insurance Premiums
Insurance renewals seem to come around with monotonous regularity. Sometimes, it can be difficult to find the money. Insurance companies make this easy by taking credit cards. In many cases you will be slugged with a credit card surcharge as well as the interest and loss of interest free days associated with paying off the bill over a number of months. There is often a better way.
Most insurance companies now allow you to pay by the month. They usually charge more for the privilege, but this can often save you money compared to using your credit card. As a rough rule of thumb, if the surcharge for paying by the month is less than 10% of the premium, you will generally be better off paying by the month compared to using a credit card and paying it off over a year. This can also help with budgeting.
4. A big wedding
With the average cost of an Australian wedding heading close to $50 000 (according to Bride to be Magazine), it's easy to see how many couples resort to their credit cards and start married life with a mountain of debt. There's a lot to be said for the old tradition of the wedding being paid for by the bride's family. But if you're not so lucky, a little planning can go a long way. It will be an even more special day if it doesn't cramp your future style.
5. Holidays
Holidays give us that much-needed break time for stress relief. But if you finance your trip with a credit card (without the means to pay it off straight away), you will return to the difficulties of paying it off - rather than basking in the afterglow.
If you pay for your holiday on credit card, it can cost you more than the frequent flyer points and free insurance you accrue. Instead, adjust your budget to include an allowance for holidays. Try transferring the money to a dedicated savings account and enjoy the feeling of anticipation!
Think about camping, staying at hostels, and visiting family and friends as ways of fitting in a getaway that won't blow the budget
Using your credit card to pay major bills is great and can help with expense tracking. Earning rewards points can be an added bonus, but credit cards as a means of finance is expensive and will most often come back to bite you.
Some things were just never meant to go on a credit card. What items do you refuse to put on credit card?
What did you think of this article? Help make LifeSherpa even better by giving us your opinion below.

Vince Scully | LifeSherpa
With over 25 years in Financial Services from consulting to management, Vince Scully is the go-to guy for wealth management and financial advice. Before creating LifeSherpa, Vince founded the Calliva Group; a fund manager, product issuer, adviser and lender. Vince is an adviser to the Wealth Management Industry, and prior to his role as CEO at Calliva, a senior member of Macquarie Bank's infrastructure team.